Feb
23
READING // I just finished reading the second Hunger Games book, Catching Fire and started the third, Mockingjay. I've been really surprised how much I've enjoyed the series — it's a lot more thought-provoking than I'd anticipated for a young adult novel. (I know, I know. But after suffering though the Twilight books because they got so many rave reviews, I was reluctant to buy into the hype about this series.) Mike's been reading them too, so it's nice to have someone to discuss them with also.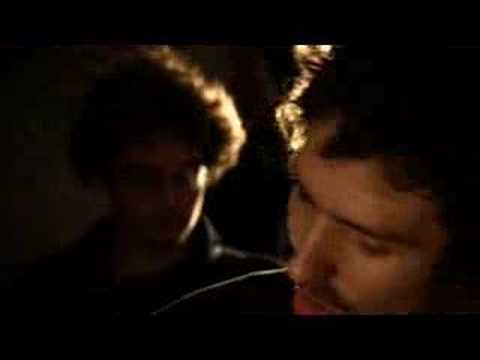 LISTENING TO // Mike is on a major Frank Turner kick. As I sit here and write this, he's watching the live DVD that came with his Last Minutes & Lost Evenings album. Luckily, it's growing on me. (Erica would be so proud of us! Ha ha.) I'm also eagerly anticipating the new She and Him album that's coming out in May and I've heard there's a new Butch Walker album on the horizon too which makes me positively GIDDY.
WATCHING // Mostly the same old stuff … which is not a lot. We're actually thinking about canceling our cable. It's getting ridiculously expensive to pay for the 2-4 channels we actually watch, especially when we could just watch most of the same shows on Netflix or Hulu Plus.
MAKING ME SMILE // I attended my first La Leche League meeting this week. For those who don't know, the La Leche League is an international group that focuses on (according to their site) "mother-to-mother support, encouragement, information, and education, and to promote a better understanding of breastfeeding as an important element in the healthy development of the baby and mother". I was completely unfamiliar with the group till an old friend of mine (hi, Chelsea!) invited me to our local LLL's Facebook group. I thought about skipping it this week and staying home in my pajamas (it's been a long week) but I made myself go — and I couldn't be happier that I did! The group was super welcoming; I haven't been around such an awesome group of women since back in Tennessee at my old knit shop. (It kind of made me realize how lonely I've been.)
ANTICIPATING // Well… tomorrow is my 31st birthday. I can't really believe that … somehow the words "I am 31″ don't quite compute in my brain. Mike got us brunch reservations at The Pufferbelly and I'm really looking forward to celebrating with him and Benny (and anyone else who will be there). I'm looking forward to a laid-back weekend.